ID Lab x-ray FEL Project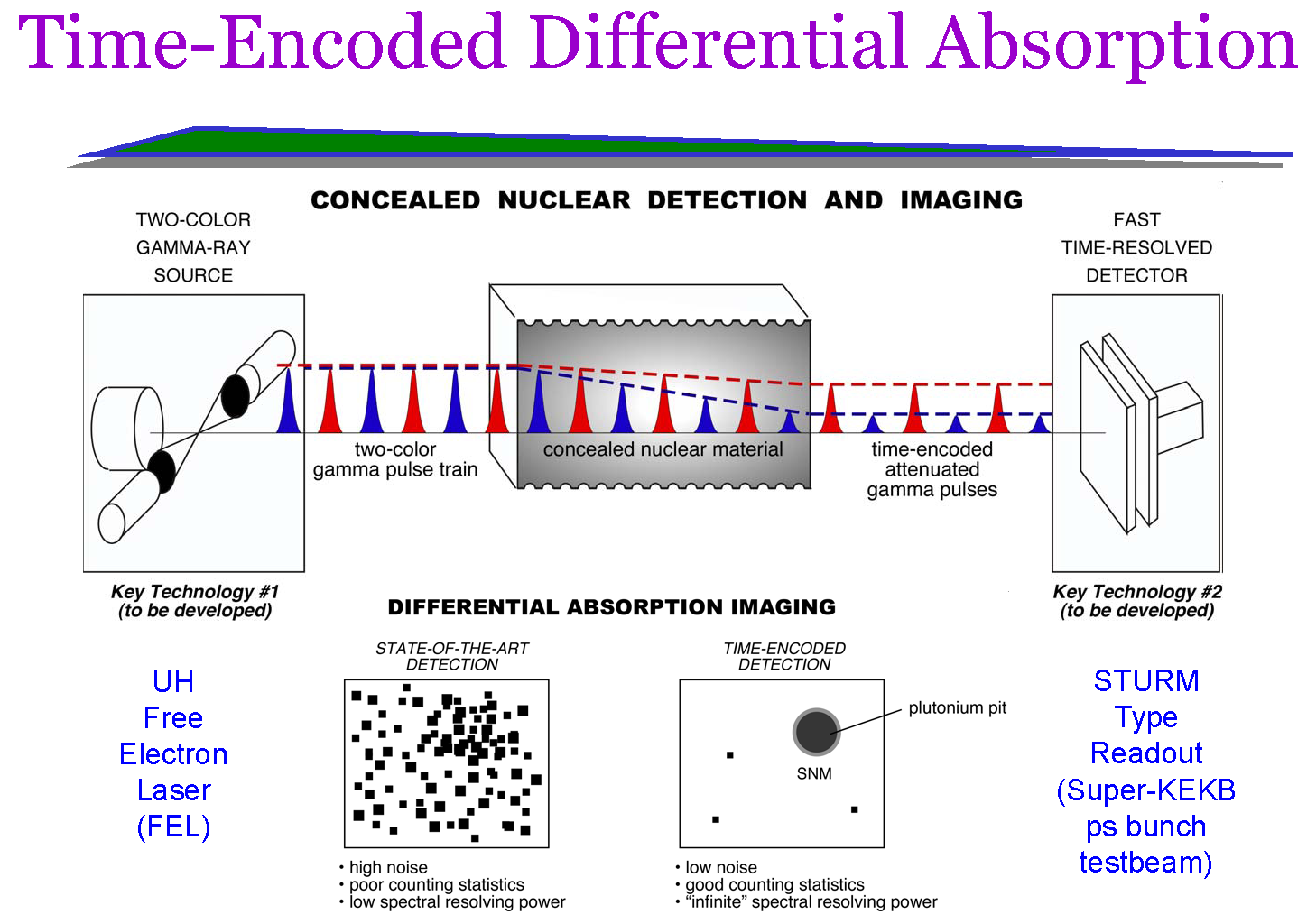 Overview of development as of August 2014 [pdf]

Gearing up for next round of experiments, development snapshot as of July 2013 ARI Conference [pdf]

Nominal experimental plan

| | | | | |
| --- | --- | --- | --- | --- |
| Experiment # | Target Date | Sensor | ASIC(s) | Comment/Purpose |
| 11 | end August | Fermionics (8 elements) | STURM2 (1) | Initial running/background studies |
| 12 | Mid Sept | Fermionics (64 elements) | STURM2 (64) | Full detector performance |
| 13 | early Sept? | Scint Fiber (150 elements) | TARGET6 | Beam profile/intensity profile |
| 14 | late Sept | Fermionics (8 elements) | IRS3B | Bunch modulation of x-rays |
| 15 | mid Oct. | Fermionics (64 elements) | IRS3C | Full Macropulse Readout |
| 16 | late Oct | Prototype 3D detector (8 elements?) | TBD (RITC2?) | Studies of spatial resolution/stopping power |
---
Experiment 6 (12-SEP-2012):

Experiment 6 Summary

Experiment 6 is a test of the Fermionics detector with FEL IR laser & PSEC-4
---
Preparations for Experiment 5
(25-JUN-2012):
Experiment 5 is a test of SL-10 MPPC with PSEC-4 ASIC readout
---
Beam loss monitor electronics

(2-DEC-2011):


BEASTly thoughts: [pdf]

Overview of previous RadFET reader: [pdf]

---
MkV BPM readout electronics review (7-OCT-2011):


Overview Presentation: [pdf]

---
Summer 2011 information (15-MAY-2011):


Overall objectives: [link]

Specific laser operations objectives: [link]

---
---

ARI Conference talks related materials (13-APR-2011):


ARI talk on Detector and DAQ: [ppt] [pptx]

Trivially updated Quad Chart: [ppt] [pptx]


---
Estimate page for back-scatter x-ray rate [link]

FEL Science Meetings page [link]
Link to MkV Schedule page [link]
---
Updated flux estimates (for InGaAs) [26-MAR-2011]:

Executive summary: thicker W wire boosts about factor of 33... [PDF] and thinner Al window definitely helps [PDF]
Executive summary: even better -- going to a Be window! [PDF]

Executive summary, He-filled beampipe helps somewhat... [PDF]
---
Overview of the Exp 5 readout system [PDF]
Reference graphing program: Inkscape download [Windoze link] [linux/mac]



Next items to be commissioned:



IRS/BLAB3 readout via (slow) copper link
ROE2 (fiber optic) readout
cPCI data logging
Implement long-term radiation production/loss monitoring
Test of 3D detector
Test of ATF2 readout module prior to commissioning
STURM2 based readout
MCP-PMT test

Silicon sample

s from SNF



Experiment 3 scheduled: Oct. 20-21, 2010

Objectives:
Commission permanent monitoring diagnostics:

HPK PMT with scintillator (off axis) + amplifier for background monitoring
Commission scintillator + PIN diode + amplifier for beam intensity monitoring (x20dB, x40dB select?)

Full train readout ASIC (IRS_eval?)
Establish monitoring procedures for the long term (integrated radiation, loss, etc)


Initial test of Fermionics (few channels?) with 60dB gain



Beam request:

all background monitoring can be done parasitic with other machine operations.

2x dedicated 5 minute bremsstrahlung target in runs



Experiment 2: Sep 16, 2010 [page link]

TARGET_eval based DAQ, PMT+scintillator (background measurement), MPPC readout, PIN diode monitor

Matt's slides from the xFEL Science Meeting held in the IDL [1-OCT-2010] [link]

Experiment 1 (first beam run): Sep 10, 2010
Summary slides (some work still needed) [pptx] [PDF]

Bottom line -- was very successful.
---
Link to materials page [link]

Data taken from the initial scintillator + PMT run (with Radioactive sources)
[PDF]
Gain estimate Spreadsheet [xls]

Photos from the initial commissioning installation:

week July 18-23, 2010

Photograph of the board stack, mounted on frame, inside the experimental cavity.





Cabling inside the readout box, with ROE board and left and cable terminations.

Completed instrument housing with cover on and cables routed in conduits.


4-MAY-2010 Meeting:

11am Tuesday in ID Lab

Status of boards (overall diagram to be added) [Jim]
Experimental "hutch" mechanics [Jim]

Update on data processing [Juaquin]

Completing documents (still in my court) [Gary]
Safety review preparations (summary) [Gary]

Recent items:

Poster [ppt] at ARI meeting this week [Gary]
update on BaF2 & Target mechanics [9-FEB-2010]

Detector document [draft]
ASIC document [draft]
Cabling of DAQ [ppt] [Jim]
Purchasing and nomenclature:
FEL Req Form [template]

Beamline simulations [Gary]

Laser pulse test of MPPCs [Gary]

4 technical reports on Detector, ASIC, DAQ [all]

Original proposal documentation [PDF]

---
Return to scheduling page
---
Last modified:

8/19/2014

-- GSV