AMS-02 Group in Hawaii
The AMS-02 group at the University of Hawaii at Manoa is headed by Dr. Veronica Bindi. Members of her group include postdocs Cristina Consolandi, Alexis Popkow, Xi Luo and Matteo Palermo, graduate students Claudio Corti, Chris Light and Katie Whitman, and undergraduates and various student interns.
From left to right: Kathryn Whitman, Alexis Popkow, Karen Mertz, Matteo Palermo, Veronica Bindi, Cristina Consolandi, Claudio Corti, Mary Ann Kadooka, Chistopher Light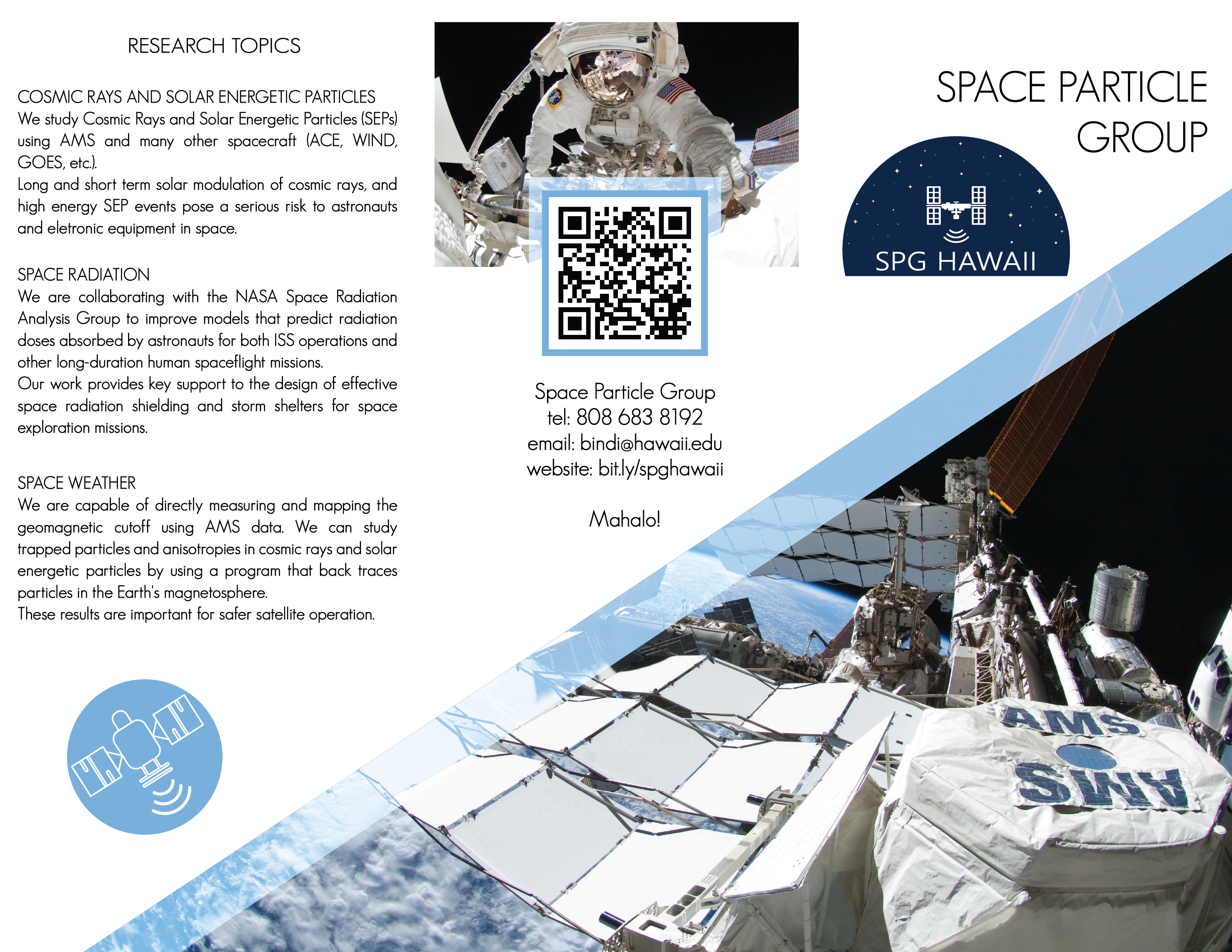 Click on the Image to dowload the Brochure of the SPG group!